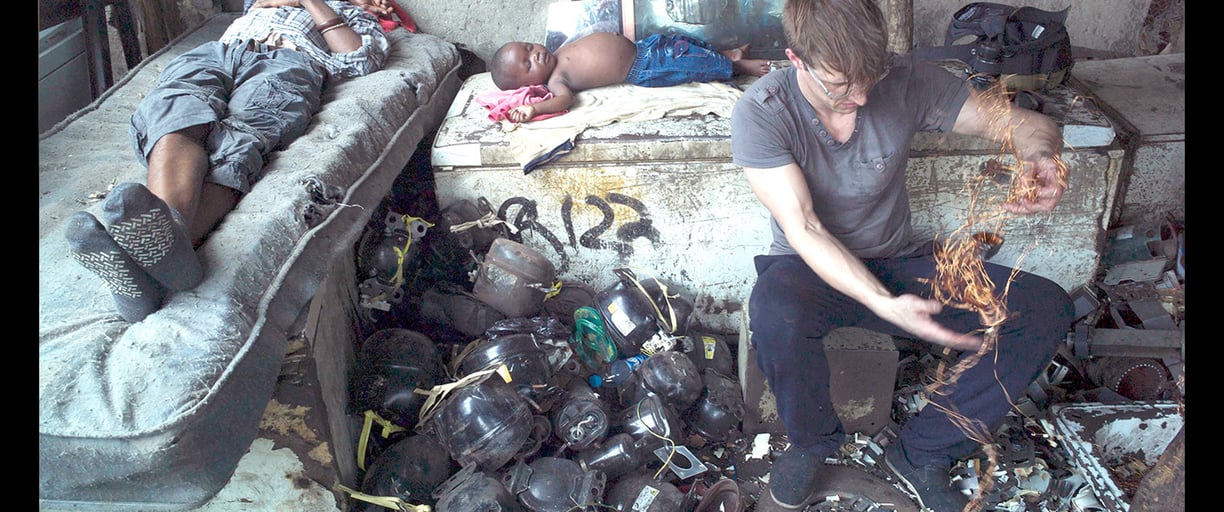 wastes: bodies of planned obsolescence
Old computers and other electronic appliances from countries in the Global North are often exported to West-Africa and China. As part of the collaborative research project Bodies of Planned Obsolescence, an international group of artists, cultural theorists and scientists followed this global stream of waste to Nigeria, Hong Kong, and the UK. Central to the project has been a performance-based approach to obsolete and discarded electronic devices to explore new perspectives on the materiality of digital technology.
In Nigeria, the research group spent several days working at an e-waste dump site connected to the Alaba market in Lagos, an enormous market in the western outskirts of Lagos which includes one of the biggest used electronics trading sites in the country. Following the Lagos workshop, the group travelled to Hong Kong, where they participated in electronic waste recycling labour, dismantling computers and monitors in a recycling plant. They also explored electronics consumption and trade at used and new electronics markets. During the third part of the project, the research group spent a week working together in London and visiting an e-waste recycling site in South-East England.
Bodies of Planned Obsolescence: digital performance and the global politics of electronic waste was funded by the Arts and Humanities Research Council, UK, and supported by The Royal Central School of Speech and Drama, University of London. During its main phase of development from 2014-17 it was led by Dani Ploeger (Principal Investigator) and Janet Chan (Co-Investigator; Hong Kong University).
The project has been presented at transmediale festival in Berlin, as part of V&A Digital Futures and at an exhibition accompanied by a workshop at Watermans Art Centre in London, University of Lagos, Nigeria and BONE Performance Festival in Bern, Switzerland, among others.